Best Data Destruction Software to Wipe Data Permanently
Are you running from law enforcement?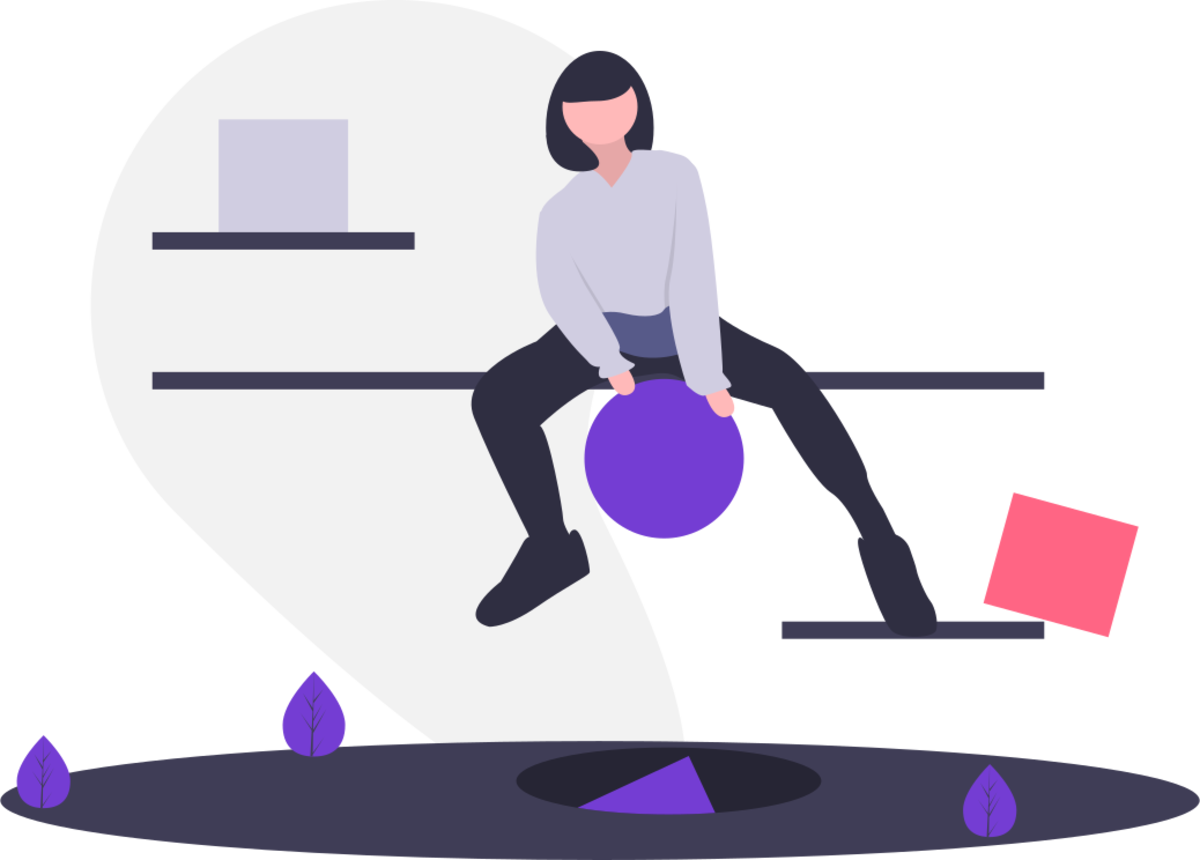 Are you running from law enforcement? Have you stolen a top-secret document from an organization that you shouldn't mess with? Are you a guy who goes to his job during the day and does hacking at night (Like Mr. Robot)? Are you working with the government and don't like what they do in the dark, so you stole their little secret?
Are you involved in some illegal business? Are you a guy who carries the secret to making a nuke? Are you a guy who has a solution to global warming? Are you a spy who is stealing the military secrets of another country?
Well! I know what your answer is going to be; that is NO. I was trying to make it sound interesting. Of course, if you were one of these people, you wouldn't be here searching for this stuff; you would already know what to do in those situations.
But ordinary people like us wouldn't know the best move to make in those circumstances, and why would we need to know anyway? You might not be the person who sits in a dark room in front of many monitors with lots of green text floating around. But we all have secrets, enemies, and sensitive data in our storage; nobody is perfect.
Your PC might have got infected by viruses and malware, so you need to delete all footprints of that virus. You might have plans to sell your PC or recycle your hard drive; in such cases, it is crucial to use data wiping Software to protect yourself. The data stored on our disks is not one of those things which can be erased easily.
So, before going any further, let's look at how deleting files from our drives works.
How Deleting Files Really Work?
What happens when you press the "Delete" button? The data or file you deleted gets moved to a recycle bin or deleted permanently if it's big. But don't be fooled when your computer tells you the data has been deleted permanently.
When you permanently delete some files or data, the cells stored get marked as deleted, and Windows removes that file from its indexing. But the data you deleted remains intact on the drive waiting for someone to undelete it and add it back to the index or get overwritten by another file.
How does it get overwritten? When you save some files on the drive, your computer looks for empty cells or the cells marked as deleted; if found, Windows stores the file on that address. So, there is a lot of chance that your deleted data might not get deleted permanently or only partially deleted (in case another file overwrites it).
So, how can we make it disappear forever? Many of you might think the physical destruction of such drives may be the best solution. This is a good solution unless you are storing information worth this solution. Even if we destroy such Drives, agencies like NSA can recover a piece of information from its remains and make an educated guess of what's on that Drive.
The best solution here is to overwrite the data with other data. When you overwrite the particular cell, the previously stored data gets deleted permanently (for real). If you want extra precautions, you can overwrite the data with other meaningless data and then physically destroy the drive.
We can find tons of Software in the market specifically made for this purpose. This Software overwrites the drive with meaningless chunks of data in many iterations until the data you deleted gets lost permanently and becomes very hard to recover. So, here we have made the list of Software that will help you with this purpose.
Best Data Destruction Software
1. DBAN (Darik's Boot and Nuke)
DBAN (Darik's Boot and Nuke)
DBAN, usually referred to as Darik's Boot and Nuke, is undoubtedly one of the best software to wipe your data securely. It is a free, open-source program that comes in a very lightweight, ready-to-use ISO package. So, all you need to do is burn it to the CD or USB Drive and boot from it.
Its user interface is straightforward as well. It is beneficial if your PC got infected by malware hidden in an inaccessible hard drive like the boot sector. You need to erase the Drive to wipe off all malware prints. It runs through bootable media. It can be used with any operating system like – Windows, Linux, Mac, etc.
Data Sanitization/Destruction Standards: DoD 5220.22-M, Gutmann, RCMP TSSIT OPS-II, Write Zero, Random Data.
Download DBAN (Darik's Boot and Nuke) for Free
2. HDShredder
HDShredder
This tool comes in a package that includes an installation setup file and an ISO image. You can use the installed software to securely erase the data from flash drives or external hard drives. It is supported on almost all versions of Windows, including Windows Server 2003-2012.
If you want to erase the drive with OS installed, you can burn the ISO image to flash storage and use it. These free edition packages use the same data sanitization standard – Write Zero. But, if you want advanced features and more data destruction methods, you can buy paid versions of this Software.
3. HDDErase
HDDErase
It is probably the best and most secure data destruction Software available. It was created by CMRR (Central for Magnetic Recording and Research) at the University of California and sponsored by National Security Agency.
This tool comes in a package that includes an installation file and an ISO image. As it runs outside the OS, you can use it with any Operating System.
Data Sanitization Standard: Secure Erase.
Note: As their sponsor, NSA has ended their support; if you have any questions regarding HDDErase, you can try to find them in the HDDEraseReadMe.txt file, which is included in the installation package.
4. PCDiskEraser
PCDiskEraser
It is another accessible data shredding tool that is free and comes in ISO image format. You can burn it to a flash drive or CD drive and use it with any Operating System as it runs outside the OS.
The user interface of this tool is elegant and simple; select the disk to erase and confirm the selection, and that's it.
Data Sanitization Standard: DoD 5220.22-M.
Download PCDiskEraser for Free
5. KillDisk
KillDisk
It is a freeware tool that can erase your drive's data securely. You can download the package, burn the ISO image, and use it as the above tools, or use a regular program that can run on Windows.
The freeware version of this tool provides some basic functionality. You can also buy a professional performance to get more features and functionality. It works on Windows versions from XP and above; Linux versions are also available.
Data Sanitization Standard: Write Zero.
6. Eraser
Eraser
It is another tool with some of the best features in data destruction software. It is straightforward to use, can schedule data shredding with the precision of any of the above tools, and supports most data sanitization methods.
But there is one downside of this Software – it is only available as an installable program. So, as it runs on Windows, you cannot use it to erase the drive which has Windows Installation files. You will need the above tools to do that.
It works on all versions of Windows above Windows XP and Windows Server 2008 R2, 2008, and 2003.
Data Sanitization Standard: VSITR, GOST R 50739-95, Gutmann, Schneier, Random Data, AR 380-19, RCMP TSSIT OPS-II, DoD 5220.22-M, AFSSI-5020, HMG IS5.
7. Macrorit Data Wiper
Macrorit Data Wiper
It is another free software that doesn't come in ISO image format. To use it, you will have to install it on your PC. You cannot use it to delete the primary partition as it runs on your Operating System.
It was more effortless to use with a beautiful UI than any above tools. It is supported on all versions of Windows above, Windows XP, and Windows Server 2008 and 2003.
Data Sanitization Standard: Random Data, Write Zero, DoD 5220.28-STD, DoD 5220.22-M.