Best Google Chrome Browser Extensions
Google Chrome is considered one of the best browsers on the desktop and on mobiles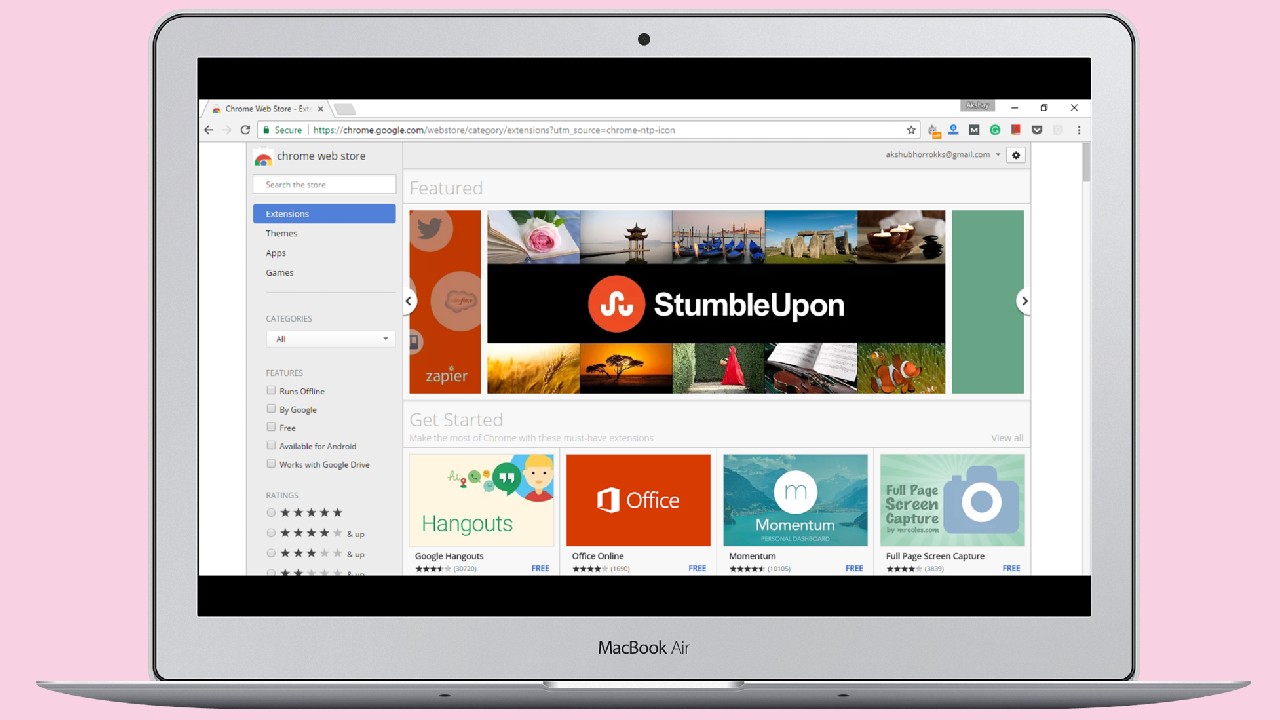 Google Chrome is considered one of the best browsers on the desktop and mobiles. Most people in the world use Chrome daily for surfing; no wonder it is also your default browser for internet usage.
The reasons are also great – It has a simple, fast user interface, it loads JavaScript better and faster than any other browsers available, video streaming is better, it provides better control over resource usage, and the best of all is – customizability. The chrome web store offers thousands of options to customize your Chrome and boost productivity. It has tons of add-ons, extensions, apps, and themes.
The extensions are nothing but a sort of plugins that add more functionality to your Web browser and having lightweight than apps; this feature gained a lot of popularity in the last couple of years. So, here we have listed some of the best Google Chrome extensions in 2017 that can help you make your life easier and get your work done more efficiently.
1. Adblock Plus
As You can read from the extension's title, it is an ad blocker. But, it is not the ad blocker you can find anywhere on the internet; it is used on over 100 million devices and is the most popular ad blocker ever made. It can save you from annoying ads like pop-ups, YouTube videos, and many others. It can also protect you from third-party tracking and malware, and it can also help protect your privacy on the web through anti-malware and anti-social tracking features.
Here's the list of types of ads that are blocked by Adblock Plus:
Animated ads
Autoplay-sound ads
Overlay ads
Pop-ups/Pop-unders
Expanding adsInterstitial page ads
Video ads / Overlay in-video ads
Facebook ads
Webmail ads
All other annoying ads
2. Google Keep
Has it ever happened to you – when you are surfing the web and see helpful information/image/quote you liked, and to save it, you have to either download or copy it into another app? If yes, then Google Keep is here at your rescue! Google Keep is an easy-to-use note-taking app that can save the web page, image, or quote you wish to use later. As we know, all Google services are synced across platforms, and Google Keep is no exception. That means you can see your notes on any device you want, whether it is a desktop, Android, or iOS.
3. Unlimited Free VPN – Hola
Have your college Wi-Fi blocked social media sites? Cannot you surf some websites that are blocked by your government? Wanna get rid of web tracking? The solution to all these questions is – VPN. There are many VPN software available in the market that promises various things. But, you may not use VPN very often. You may just need to use it once in a while to access a blocked site or two. So, why install an entire Software if you are rarely going to use it? Here comes – Hola.
It is a lightweight, accessible, and secure VPN that can be used to get around Internet censorship by tunneling your traffic through another region. There is a selective list of countries from which you can tunnel your traffic. It is also super easy to use; just click on the Hola icon and select the country from which you wish to tunnel your traffic, and done.
4. Grammarly
At some point in our lives, we all have to do some writing online, whether it is your FB post, tweet, resume, or essential Email to your colleague or boss. Have you ever thought about grammar? Especially when you are a blogger or news editor, it is crucial to get your grammar right in today's world.
Grammarly is a tool that checks your writing and corrects your grammatical mistakes, from incorrect spelling to improving word choice, no matter whether it is a message, social media post, or an article. All you need to do is create an account, and voila! You are good to go. The premium version includes features like vocabulary enhancement suggestions, detecting plagiarism and getting citation suggestions, and tips for different writing styles like – technical, academic, and more.
5. Save to Pocket
You may have heard of Pocket, a pretty popular app on Smartphones. Pocket provides the best way to save articles and web pages for offline use. You can use the Pocket extension to save your favorite articles for offline reading for Chrome users. All you need to do is log into your account, and you are ready.
Just click on the Pocket icon, and voila, whenever you find any interesting article! It's done. It is always synced across the platform, meaning you can access it from any device, whether Android or iOS.
6. Google Dictionary
As we know, we all are not "Shakespeare." We don't know all the words and their meaning in English or other languages. There often comes a time when we come across a comment whose meaning we don't know. We have to google it to understand what it means in such a case.
Google Dictionary is a simple, lightweight extension that comes in handy in such cases, just double click on a word, and it will give you its meaning in the language of your choice. If the word is in another language, it will automatically translate it to your chosen language.
7. LastPass: Free Password Manager
We are becoming so much dependent on the Internet for fulfilling our day-to-day tasks, whether it is paying bills, online shopping, banking, social media, Emails, or god knows what more. As we all know, all of these sites use one common key ingredient – that is Password. As security researchers suggest, we never use one password more than once; remembering all passwords for these many sites can become very difficult.
Here comes LastPass; it is a free, secure password manager that saves your password and helps you easily logins to your favorite sites. All you need to remember is only one password – the LastPass master password. It is available on many devices like your phones and tablets, and it is synced, which means the data you have saved can be available on any device, no matter which device you used to keep it.
8. Nimbus Screenshot & Screen Video Recorder
Have you ever wanted to take a screenshot of the whole web page or record what's on that page? As the name suggests, Nimbus is a free tool that can take a screenshot of an entire web page (from top to bottom) or any part of it. You can also record your browser screen. It contains various tools to edit your screenshot like – Blur, crop, resize, textboxes and patterns, etc.
You can also save your screenshots to Google drive or Nimbus, and it is synced across the platform, which means you can access them from any device.
9. HTTPS Everywhere
The Internet may be a place for many good things, but it is also for online thieves, spammers, and hackers. HTTPS Everywhere is an extension that encrypts your web using SSL encryption and automatically moves your site from unsecured HTTP to secure HTTPS.
As you might know, HTTP sites don't use any kind of encryption facility. So, anything you send over the Internet (like username and password) is available for anyone ready to listen/breach. The HTTP sites encrypt the data using SSL encryption before sending it to the Internet. The same goes for this extension; it forces your site to move to a secure HTTPS protocol to shield your online presence and protect you from attacks and web surveillance.
10. Google Input Tools
Many of you must know how hard it is to write in another language using the desktop keyboard. Well, Google has a solution. You might have used Google Keyboards in your native language. It provides two options – use a native language keyboard or type it in English, and the app will transfer it into your language for you.
The same principle is applied here. Please select the language you wish to type, type any word in English, and Google will input it into your language smart. It supports over 90 major languages with multiple inputs and 40 languages with handwriting input.
11. PanicButton
Suppose you are watching porn or any other explicit content, and suddenly your mom enters the room. What can you do? You cannot close all the Tabs at once or even a single Tab within a fraction of a second before your mom knows what's happening. Here comes PanicButton.
PanicButton hides all your tabs with a single click of a button. It saves the hidden Tabs in a separate folder, and the icon turns green, telling you how many accounts are hidden. You can also restore the tabs later or delete them if you don't need them. You can even use their default keyboard shortcut, F4, to hide and fix all the pages or set your custom shortcut, whichever may suffice.
If you want to add an extra layer of security, you can set a password which will be required while restoring the hidden tabs.
This is our small list of some of the best Google Chrome extensions in 2017. This isn't the entire list. Many other extensions are sure as good as any of them, and we will update and add them to this list in the future. What do you think? Know of any excellent extension that deserves to be on this list? Let us know in the comment section below.