The Truth Behind Ones Maturity
'I AM MATURE' is the wish of most people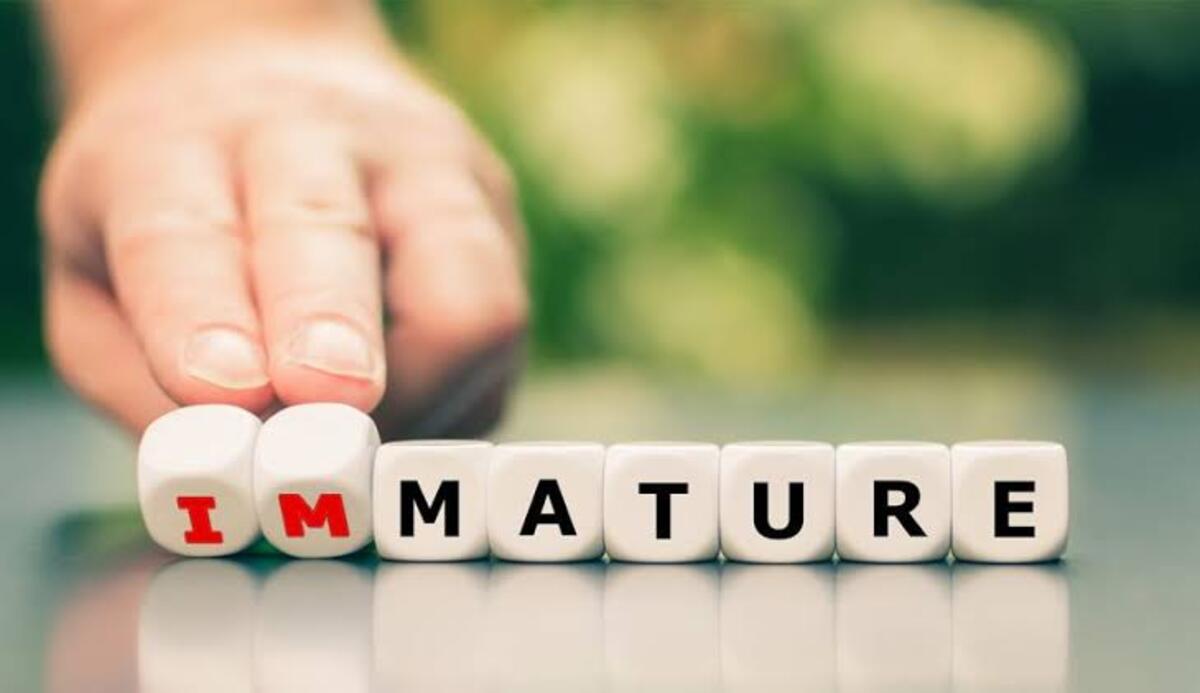 'I AM MATURE' is the wish of most people. This is to enjoy one's life with good moments and happiness and learn to make decisions. When we took birth, we obey our parent's paths and words to master the good and bad deeds of one's life.
Most people live their life just to gain money and success.No matter even if they go in the wrong direction. Today, we don't bother to check who achieves something correctly.
We learn to achieve good marks, not knowledge. We strive hard only for good Luxurious life. Few people chase their dreams by doing hard work and practicing. Few people use their brains, to achieve high things very early. These people try to plan one's thoughts as per situations.
But what will be the plus point, if we don't understand the good and bad things in life, RAM and SHYAM do the same task simultaneously. Both achieved the same result. So how will you judge the winner? The winner can be decided by the success achieved in a good process. This will then show one's Punctuality and sincerity in their efforts.
We don't take the right decisions in our lives, even when we achieve our maturity. Most people don't listen to any person who is grown up after achieving success.Whoever becomes big in their life, they don't listen to anyone who achieved only small success.
This world is running with bad rules and regulations only to become big in one's life. Money and property have become a trend for most selfish people. One person ruins many people, to follow the bad cycle of life, by doing showoff of money. Kaliyuga has become hectic in all people's life. Let us believe and have faith in our Almighty, to do something for all his sons living on earth, as per their interest.