GROWW: The Best Investment App in India for Beginners to Experts
All you need to know before deciding which investment app to use to start investing in stocks in India. Reasons you should use the GROWW app for your investments.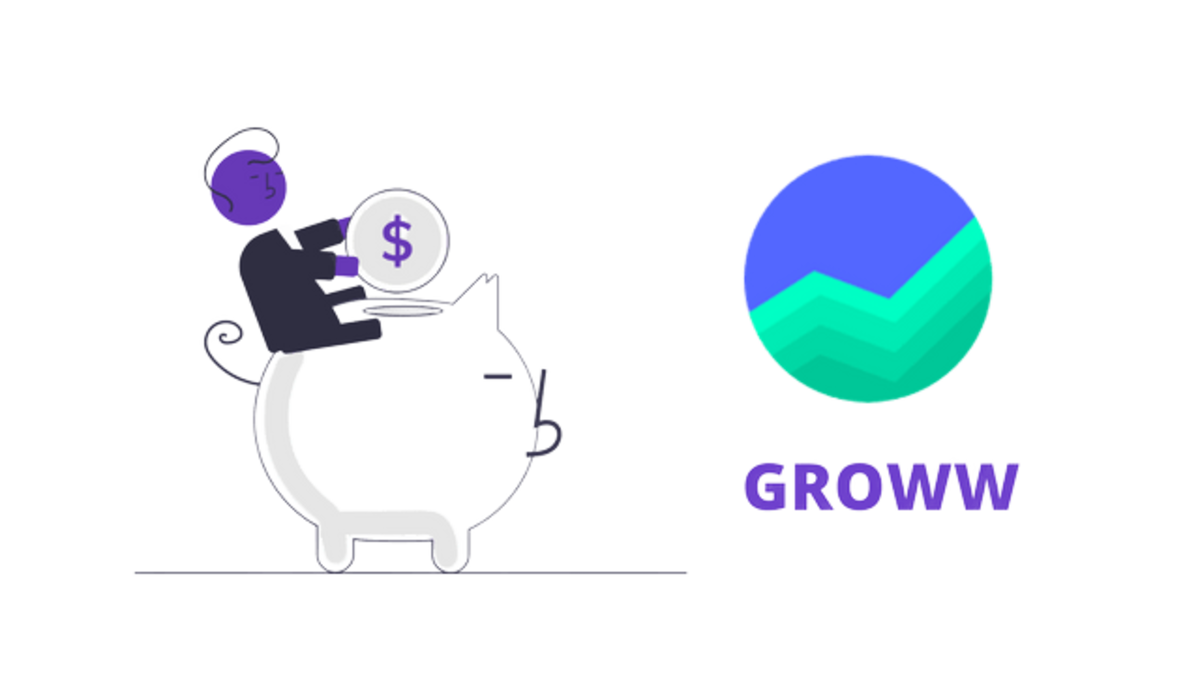 Looking for the best Investment App to start investing in the Indian Stock Market? GROWW is the best Investment App for Beginners to Experts!
TLDR; GROWW is the best Investment app for investing in Indian Stocks and Direct Mutual Funds. Install GROWW App and start your investing & growing your wealth now!
Why Should You Start Investing Early?
Investing early is risky but also gives more opportunities to earn better returns. And it is also helpful to build a healthy spending-saving balance. These savings will help you when you need them.
What is Groww?
Groww is a user-friendly and innovative investment platform that aims to enable individuals to invest in the financial markets with ease. It provides a seamless and convenient way for users to start their investment journey, even if they don't know much about investing. With its intuitive interface and wide range of investment options, Groww has become a popular choice for both novice and experienced investors in India.
Why Should You Start Investing With Groww App?
Groww app is the best investment platform in India. Beginners can start investing with this app. This app is a stock market app. According to several online broker comparison sites, Groww has been certified as a safe app. In this groww app, our money and Investment will not get hacked easily.
Groww is a safe and secure app, and 128-bit encryption keeps the information secured. The Groww Mutual Fund transactions are through the Bombay Stock Exchange (BSE); thus, anyone can trust this platform easily.
Groww began as a platform for Mutual Fund Investment and is very new in the Equity Stockbroking space. Hence, they may not evaluate the company based on a client-to-complaint breaking ratio and regulations. However, here are a few other parameters about the broker's safety.
The reasons listed below are that the Groww app is a safe platform
SEBI registered Stock Broker.
Member of BSE and NSE.
AMFI registered mutual fund distributor.
Data security with 128-bit encryption.
World-class investors back it.
Millions of users trust us.
No Margin funding by the broker.
Customer-centric decisions.
Thus, Groww is as safe as any other broker in the market for your investments.
Groww app offers fast, smooth, safe, and secure trading experiences to its users to invest/trade in stocks and mutual funds.
Groww App Key Features
Instant and paperless account opening.
User-friendly, clean, and simple user interface
Safe and secured app with a high level of encryption standard.
One-click order-placement.
Candlestick charts that show historical performance and price movements.
Information of all the listed companies.
Latest news and insights, resources, blogs, videos, and content related to financial markets.
Provides facility to chat with customer helpdesk.
Real-time price updates

Benefits of Groww
Low fees and cost transparency
A wide range of investment options

Investment Tools and Research Resources

Security and Data Privacy Measures

User Experience of Groww
The Grove Investment application offers a seamless and user-friendly experience to both novice and experienced investors. The platform's intuitive design and straightforward navigation make it easy for users to explore various investment options and manage their portfolios efficiently.
Intuitive interface and navigation
Groww's interface is designed with simplicity and clarity in mind. The app's user-friendly layout enables users to quickly find relevant information, view investment trends, and take action without any confusion. An intuitive navigation system ensures easy navigation through various features, making it accessible even to those with limited technical skills.
Account setup and onboarding process
Signing up to Groww is a hassle-free process. Users can easily create their accounts by providing basic details and completing the verification process. The onboarding process guides users step-by-step, ensuring a smooth setup without overwhelming them with unnecessary information. New investors can quickly transition from registration to finding investment opportunities.
Simplified Investment Process
Groww simplifies the investment process, allowing users to invest in mutual funds, stocks, ETFs, gold, and more on tap. The app provides detailed information about each investment option, helping users make informed decisions. The option to set up a SIP and automate investments streamlines the process by encouraging regular contributions toward financial goals.
Portfolio Tracking and Management
Groww's portfolio tracking feature enables users to effectively monitor their investments. The app provides real-time updates on the performance of their holdings, allowing investors to measure their progress toward their financial goals. Users can analyze their portfolio's diversification, historical returns, and asset allocation, helping them make data-driven investment choices.
Customer support and assistance
Groww prides itself on offering excellent customer support and assistance. Users can contact the support team for any queries or issues related to their investments. Responsive customer service ensures that users receive timely assistance, enhancing their overall experience on the platform.
Groww Investment application stands out for its user-friendly approach and commitment to empowering investors of all levels. Intuitive interface, simplified investment process, and robust portfolio management tools are preferred among individuals looking for a seamless and rewarding investment journey. With reliable customer support, Groww continues to provide excellent user experience fostering a growing community of loyal investors.
So why wait? Install GROWW App and start your investment journey now!